Training of Trainers YABDA - Tunisia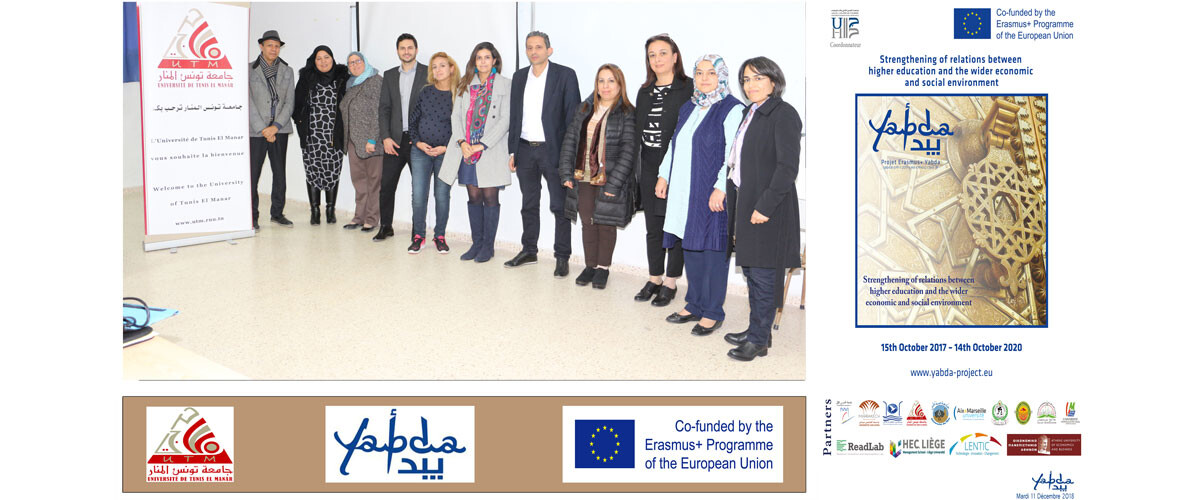 The University of Tunis El Manar organized, within the framework of the Erasmus Plus "Yabda" project, a training of trainers from 10 to 14 December 2018.
The objective of these workshops is to train the trainers who will lead the "Yabda" centres to be created in order to promote entrepreneurial spirit in student circles among students by training academics with innovative projects.
These workshops aim to introduce future trainers to the principles and techniques related to entrepreneurship to ensure the success of projects from the project idea to its implementation.
This workshop was led by international experts and partners from the universities of Greece, France and Belgium with the participation of the University of Sfax.