Presentation of the Yabda project on the occasion of the Erasmus Days at Constantine University 3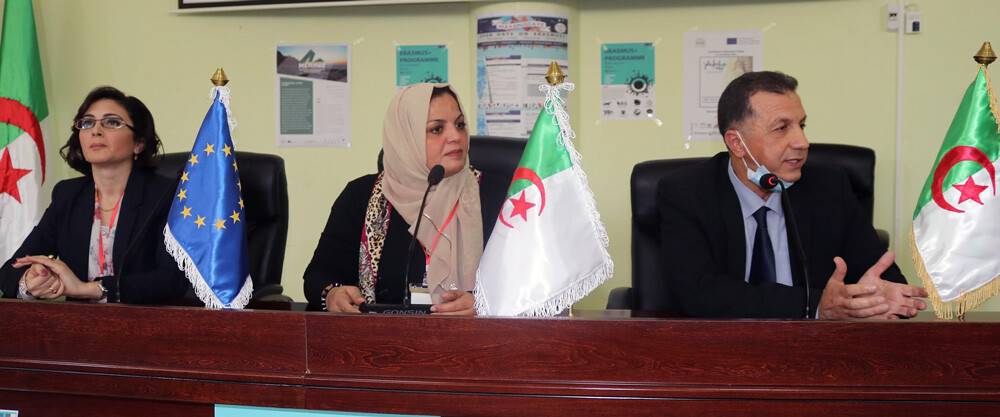 On the occasion of the Erasmus Days, the University of Constantine 3 presented the Erasmus + YABDA project in its Faculty of Process Engineering on Thursday, October 15, 2020.
#ErasmusDays is an action to promote the activities offered by Erasmus+, organized by the European Commission. Universities, schools, training centers benefiting from Erasmus+ are invited to organize the event of their choice to show the impact of their European projects on the territory. In 2019, 3,995 events were organized in 53 countries.
The event was inaugurated by Prof. Ahmed Bouras, Rector of Constantine 3 University and Prof. Chaouki Benabbas, Vice-Rector in charge of Cooperation and External Relations. Several presentations were made: Erasmus + program, capacity building project "Yabda", capacity building project "MEHmed" and International Credit Mobility. The morning closed with testimonies of student and doctoral student mobility and a debate.
A virtual event was organized on Friday, October 16th. On Saturday, October 17, a round table addressed the issue of the impact and prospects of Erasmus + on Algerian academic institutions.